ABI Ambleside
2 Bedrooms,
40 x 13
Superb pre-owned

Great value

Very spacious

Open plan living area

Family shower room

En-suite shower room

Outlook patio doors

Finance available
£37,500
ABI Ambleside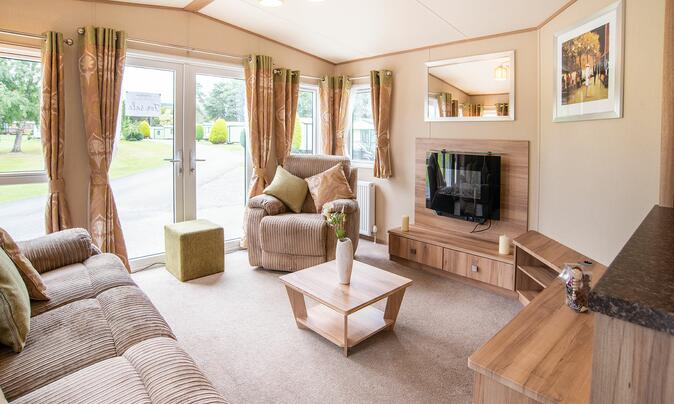 This ABI Ambleside is a pleasure to photograph and spend time in. Spacious and calming with great natural light.
The open plan living area creates a fantastic space for family and guests and is quiet and cosy enough for 'just the two of you' for a night in with a movie and a bottle of wine.
The kitchen and dining area complete the open plan living space before we are led through to the rest of the holiday home. There is a family shower room opposite the twin / second bedroom before we meet the master bedroom with a walk-in wardrobe and an en-suite shower room.
All in all, you couldn't ask for more. A holiday home of this quality and this price on a 5 star holiday park will always be a winner.
For more information please call Pearl Lake direct on 01568 708326 or email us
Holiday homes available at our other parks