ABI Ambleside Premier
2 Bedrooms,
40 x 14
Superb holiday home

Open plan living

Spacious living area

Outlook front doors

En-suite shower

Family shower room

Huge master bedroom

Finance available
£72,000
ABI Ambleside Premier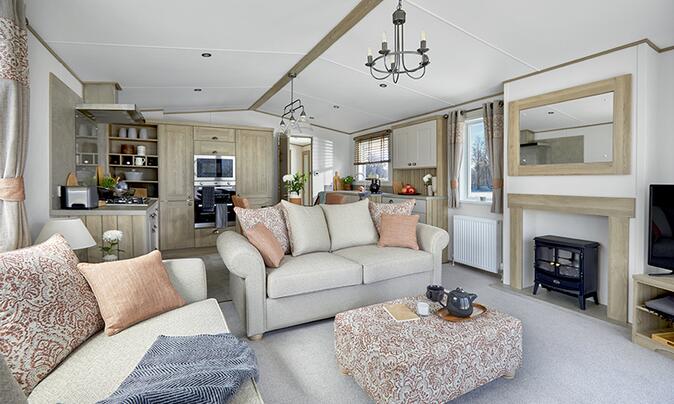 ABI Ambleside Premier
JUST ARRIVED
Enjoy gorgeous views inside and out. Admire an abundance of vistas, including one from the master suite's window seat, then appreciate the stunning views inside The Ambleside – the interior is nothing short of breathtaking.
Fire up the 5 burner hob and whip up delectable dinners in The Ambleside's grand kitchen, with flag effect floor and expansive stone look splash-back. Light the electric stove for a satisfying nightcap or slip off and watch a little TV from the comfort of the king size bed.
Available to view at Pearl Lake this holiday home can be sited at Pearl Lake, Rockbridge or Arrow Bank. Contact us directly for more information on 01568 708326 or email us