ABI St David
2 Bedrooms,
38 x 12
Open plan living
Outlook patio doors
CH / DG
Feature fireplace
Fully furnished
Family shower room
En-suite bathroom
Finance available
£53,495
ABI St David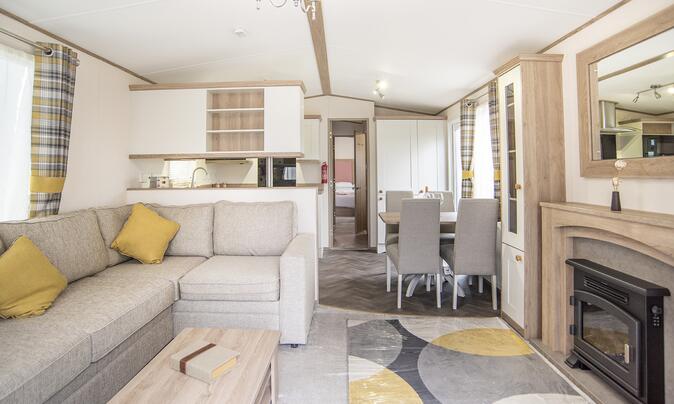 ABI St David for sale at Pearl Lake
The St David is so understated that the overriding feeling can be one of indifference. However, as you move around the space from room to room it quickly becomes clear that this is a very composed holiday home.
Thoughtful touches and colour accentuate and compliment the overall layout and a feeling of belonging begin to take over.
The open plan living area - lounge, dining area and kitchen - is light and spacious with great blend of contemporary and traditional.
The hallway serves the twin bedoom and family shower room, eventually leading to the master bedroom. An en-suite bathroom - with bath - is a great addition and still there is plenty of wardrobe space and a dressing table.
The St David has everything you need.
For more information please contact us direct on 01568 708326 or email us
(Stock 874)