Atlas Concept
2 Bedrooms,
41 x 12.6
Superb design

Fantastic interior

Unique model

Outlook patio doors

Raised dining area

En-suite bathroom

Family shower room

Stylish and spacious
£38,995
Atlas Concept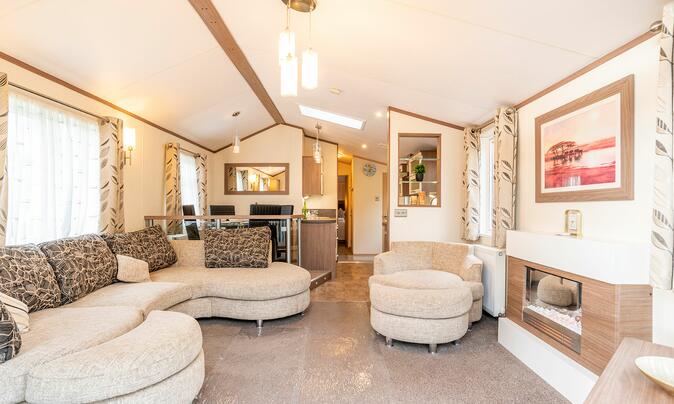 The Atlas Concept never ceases to surprise and excite on the first viewing.
Stylish lines and design prompts are apparent throughout the home and lead you through the kitchen and raised dining area toward the living room with sweeping curves dominant in the large comfortable sofa and easy chair. Outlook patio doors will make this a special place as you sit and take in the view throughout the changing seasons.
A stylish kitchen area is coupled with a unique raised dining area, perfect for entertaining friends or more cosy romantic dinners for two.
A family shower room and twin bedroom are passed on the way to the large master bedroom with en-suite bathroom.
A great opportunity to view something different and quite special... don't miss out!
For more information please contact Pearl Lake Leisure Park 01568 708326 or email us
Holiday homes available at our other parks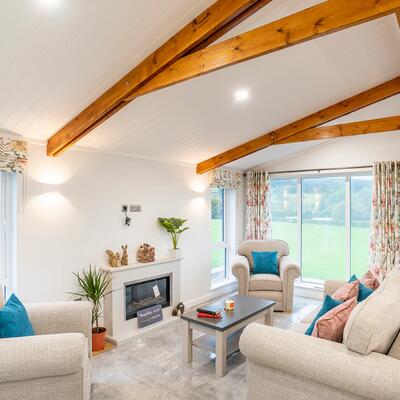 Kingston Tranquility
£165,000
2 Bedrooms,
45 x 20
JUST ARRIVED!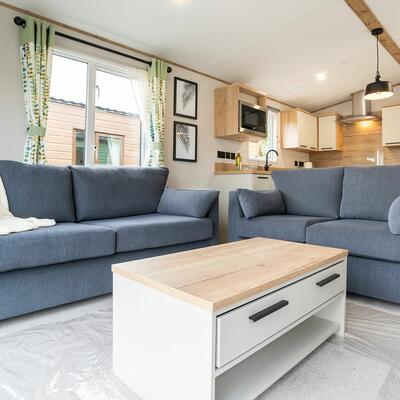 ABI Beverley
£51,995
2 Bedrooms,
39 x 12
JUST ARRIVED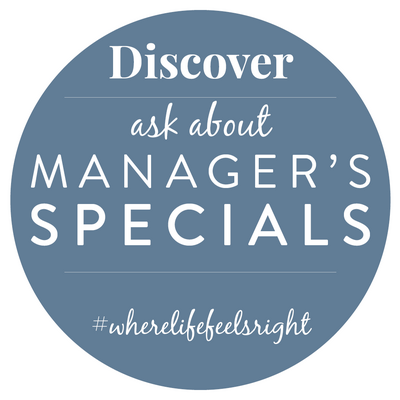 Manager's Specials
Ask for details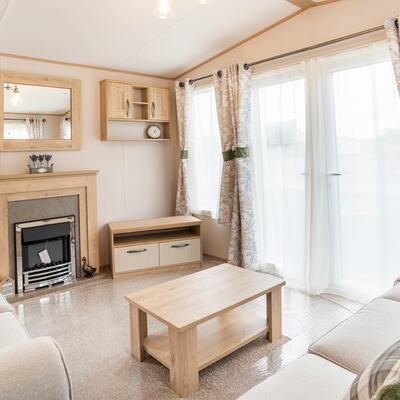 ABI Windermere
£59,500
2 Bedrooms,
40 x 13
JUST ARRIVED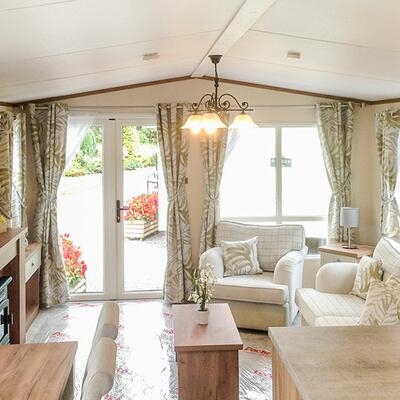 Regal Somerton
£61,995
2 Bedrooms,
40′ x 13′
so lovely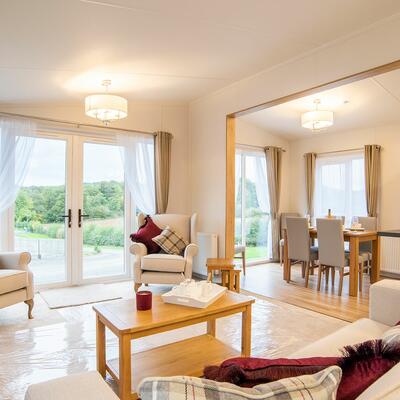 Sunseeker Sensation
£132,500
2 Bedrooms,
40 x 20
JUST ARRIVED!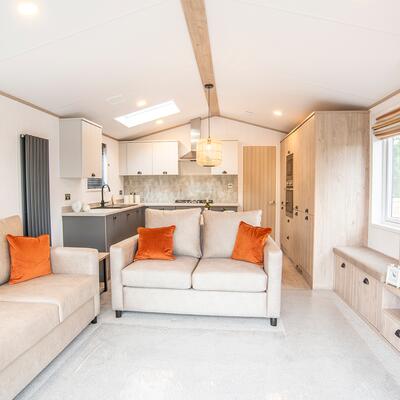 Atlas Sherwood Lodge
£68,495
2 Bedrooms,
41 x 13
JUST ARRIVED!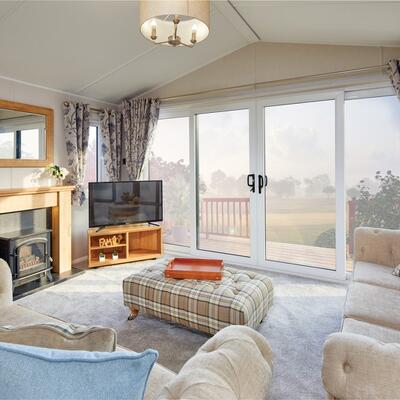 Willerby Dorchester
£88,495
2 Bedrooms,
43 x 14
Coming Soon
Available at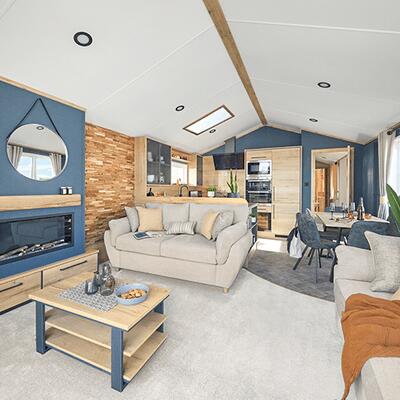 ABI Westwood
2 Bedrooms,
43 x 14
COMING SOON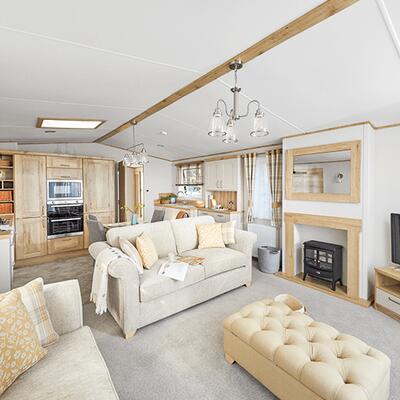 ABI Ambleside
£79,995
COMING SOON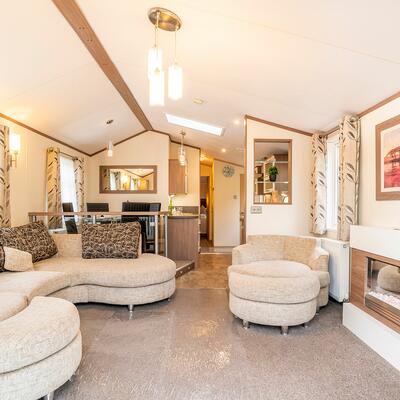 Atlas Concept
£38,995
2 Bedrooms,
41 x 12.6
Stylish model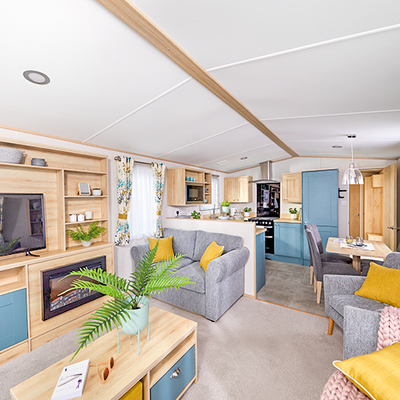 ABI Roecliffe
2 Bedrooms,
37 x 12
COMING SOON