BK Bluebird Grosvenor
2 Bedrooms,
37x12
Beautifully simple

Open plan living area

Fixed seating

Family shower room

En-suite wc

Entrance hallway

CH / DG

Finance available
£22,495
BK Bluebird Grosvenor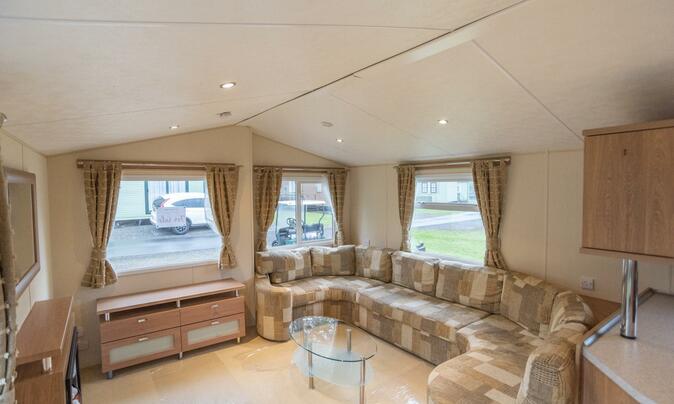 A holiday home at this price on a five star holiday park with golf, fishing and bar restaurant is - all things being relative - a bargain!
There's a reassurance within this home - it is unpretentious, practical and beautifully simple. Without trying to play it down, you know exactly what you are getting. There are no hidden fancies or clever design tweaks, this is just honest and straight forward. The side door leads in to a practical hallway, a great buffer if the weather is cooler, which then guides you to the living area or the bedrooms.
The living area is bright and spacious. A dining table for 4 people is next to the equipped kitchen and the lounge is at the front of the home making the most of the natural light from the big windows.
The sleeping arrangements offer a twin bedroom and a master bedroom with en-suite wc. A family shower room completes the layout.
All in all, if you want to buy at this price, this is a cracking offereing.
For more information contact Pearl Lake direct on 01568 708326 or email us
Holiday homes available at our other parks