BK Sheraton
2 Bedrooms,
38 x 13
Lovely Pre-owned

Light, bright interior

Great colour palette

Open plan living area

Front patio doors

Superb master bedroom

En-suite shower

Family shower room
BK Sheraton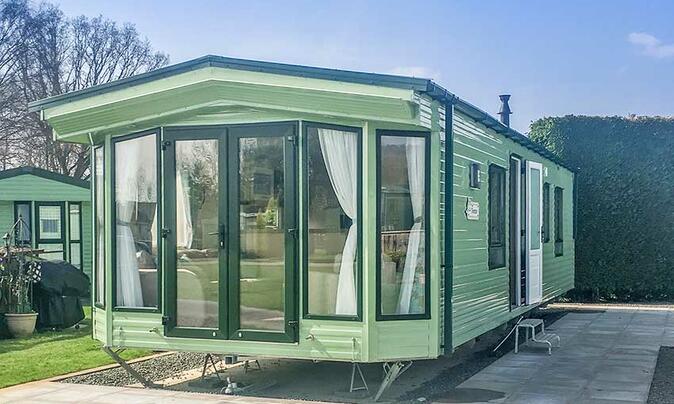 BK Sheraton
Lovely pre-owned model that offers a great layout, lots of natural light and a balanced colour palette.
The open plan living area is light and bright with free standing furniture in the lounge, a dining area for 4 people and 'horseshoe' kitchen. The natural light from the large patio doors brings the whole area to life.
A family shower room and a twin bedroom for family or guests are passed before reaching the superb master bedroom. A great design layout with a walk-in wardrobe and en-suite shower room incorporated behind the headboard wall.
A must-see holiday home.
For more information contact Pearl Lake on 01568 708326 or email us
Holiday homes available at our other parks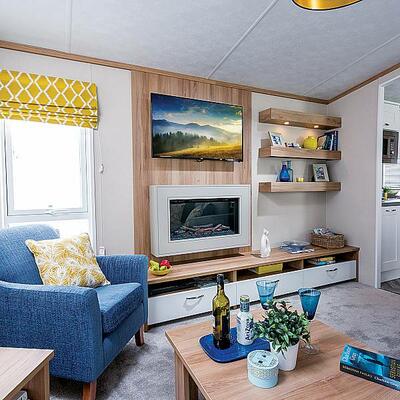 Pemberton Marlow
£59,995
2 Bedrooms,
40 x 13
COMING SOON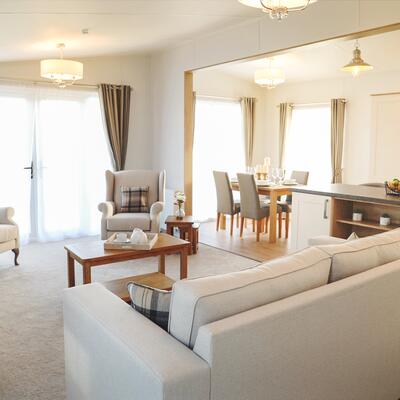 Sunseeker Sensation - Coming Soon
2 Bedrooms,
40 x 20
COMING SOON