BK Sherborne
2 Bedrooms,
39 x 12.6
Open plan living

Superb layout

Stylish interior

Sliding patio doors

Spacious kitchen

Lovely natural light

Family shower room

En-suite shower room
£37,500
BK Sherborne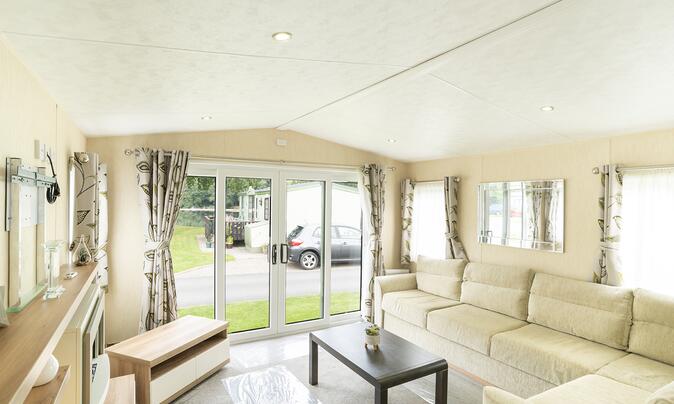 BK Sherborne
The Sherborne has just come back into stock at Pearl Lake. A superb pre-owned holiday home that should be ticking all the boxes you can think of.
The side entrance door brings you into the kitchen area. A spacious layout with plenty of worktop space, a large American style fridge/freezer and a dining table for 4 people.
The open plan living area, from the kitchen through the lounge to the sliding patio doors is full of natural light. A large corner sofa in the lounge and feature fireplace create a relaxing environment. There is space to mount the TV on the wall over the fireplace.
A twin bedroom (family and guests) and a shower room are passed as you move to the master bedroom. An atmospheric, comfortable haven with dressing table, plenty of storage, a walk-in wardrobe and an en-suite shower room.
Fantastic condition and a must-see holiday home.
For more information, please call us direct on 01568 708326 or email us
Holiday homes available at our other parks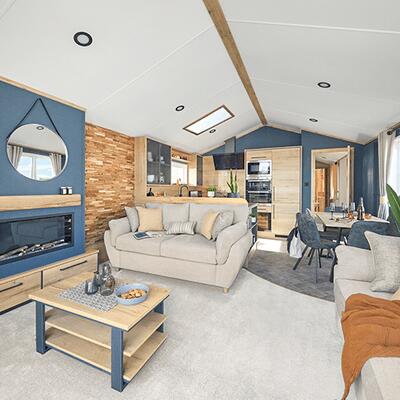 ABI Westwood
2 Bedrooms,
43 x 14
COMING SOON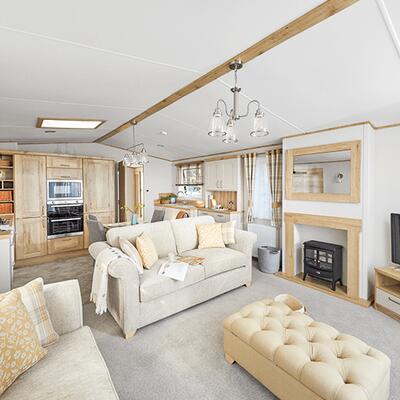 ABI Ambleside
COMING SOON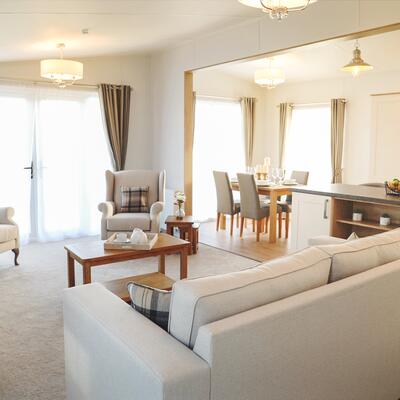 Sunseeker Sensation
2 Bedrooms,
40 x 20
COMING SOON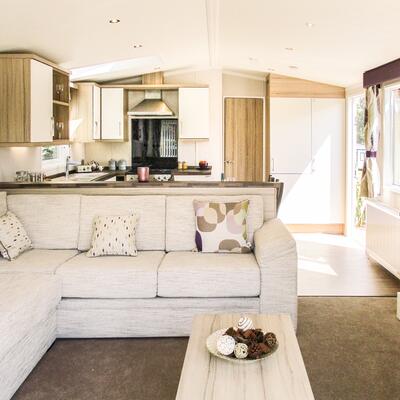 Swift Moselle Lodge
£54,995
2 Bedrooms,
40 x 13
COMING SOON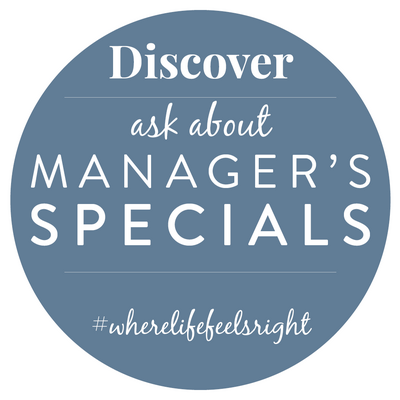 Manager's Specials
Ask for details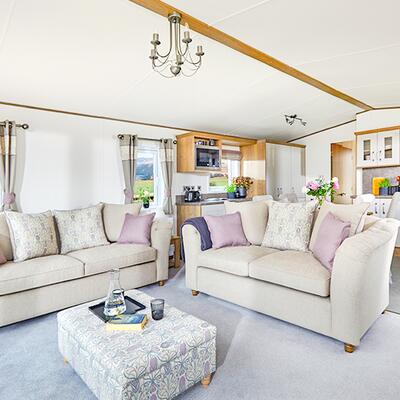 ABI Beaumont
£82,495
2 Bedrooms,
42 x 14
COMING SOON
Available at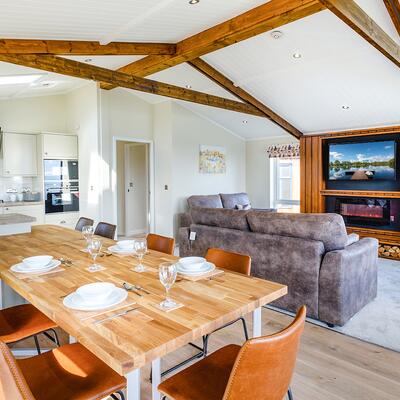 Kingston Tranquility
2 Bedrooms,
45 x 20
COMING SOON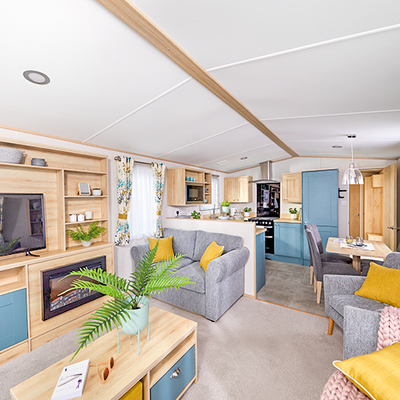 ABI Roecliffe
2 Bedrooms,
37 x 12
COMING SOON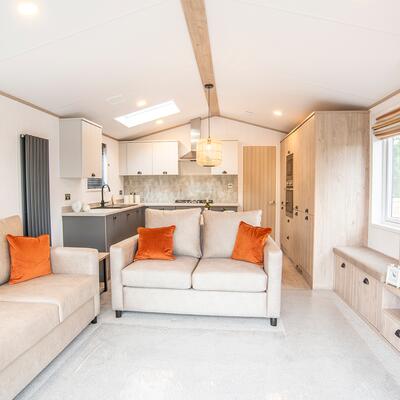 Atlas Sherwood Lodge
£68,495
2 Bedrooms,
41 x 13
JUST ARRIVED!