Regal Autograph
2 Bedrooms,
40 x 13
Superb build quality

Large front windows

Patio doors

Open plan living area

Skylight in kitchen

Great layout

En-suite shower room

Finance available
£37,000
Regal Autograph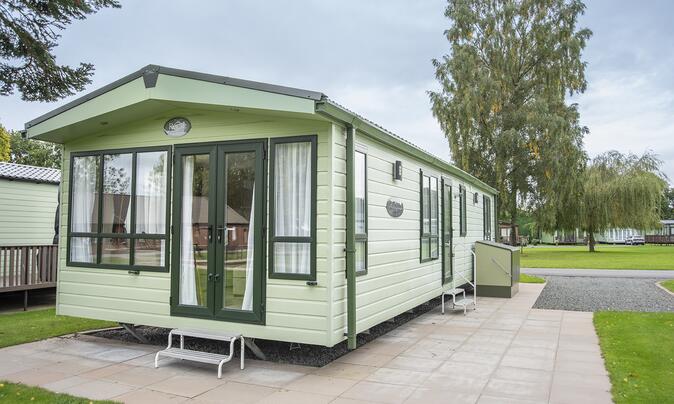 It's always a pleasure to take a look in the Regal Autograph.
Superb build quality and a great design add a real joy to moving through the spaces.
Entry from the side door brings us into the kitchen dining area and we immediately feel the benefit of the large windows and patio doors looking out from the living area.
The kitchen is spacious and the dining area for 4 people is neatly alongside. The lounge has a large sofa (and sofa bed) and a vey comfortable designer tub chair. A family shower room and twin / guest bedroom are passed before arriving at the master bedroom with en-suite shower room. Perfect.
For more information please contact Pearl Lake direct on 01568 708326 or email us
(Stock 747)