Regal Inspiration
2 Bedrooms,
39 x 13
Superb layout

Entrance hallway

Open plan living

Lovely light interior

CH / DG

Family shower room

En-suite w.c.

Finance available
£37,000
Regal Inspiration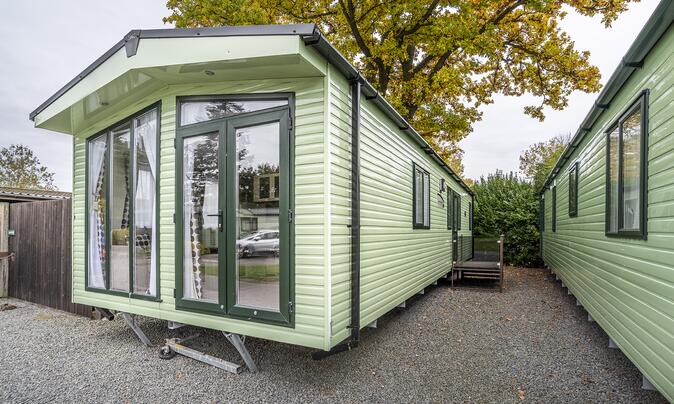 For me, the Inspiration never fails to impress.
Ok, it has no great fanfare, no Hollywood blockbuster action scene, but it is very classy. As you take in the space and design you realise that everything is where it should be. Each area has been considered separately and then incorporated into the whole. 
This creates a very natural, calming experience as you move through the interior. The more time you spend considering it, the better it gets.
Vibrant accent colours bring life to the soft furnishings and, if you feel so inclined, easily allow the entire colour palette to be changed. Large lounge windows and long drapes offer both lots of natural light as well as luxurious cosy nights' in. A very spacious family shower room, a twin bedroom for guests or family and a master bedroom with en-suite w.c. complete the layout nicely.
For more information on this holiday home please contact Pearl Lake directly on 01568 708326 or email us