To help you calculate the cost of your self-catering holiday with us. The calendar shows the rate bands for the year and the table below shows price per property, per night.
Bookings can be made online or by contacting Pearl Lake on 01568 708326 or email us
3 nights minimum booking required.
Tariff includes 10% discount for bookings of 7 nights or more.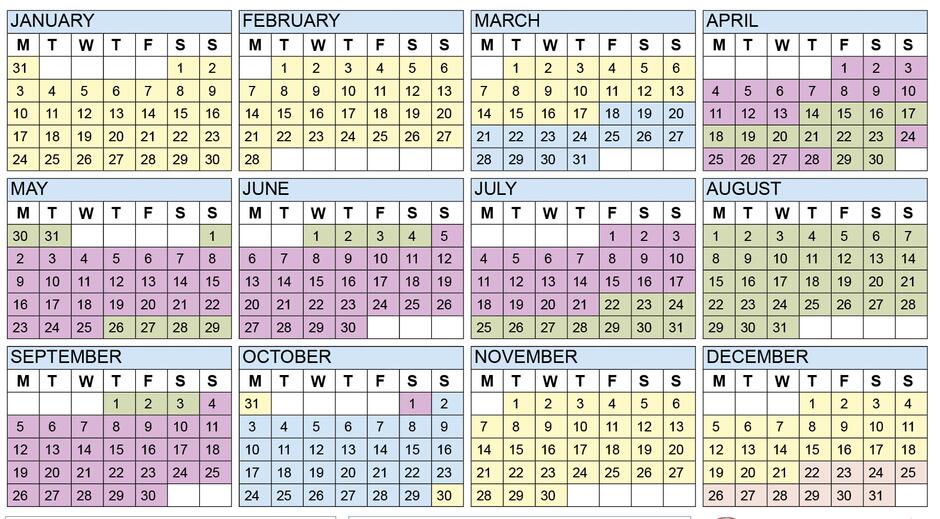 2022
| | | | | | |
| --- | --- | --- | --- | --- | --- |
| Pearl Lake | £ | £ | £ | £ | £ |
| Keepers Cottage - per night | 76 | 123 | 132 | 150 | 161 |
| Keepers Cottage - 7 nights* | 479 | 775 | 832 | 945 | 1014 |
| Stables Cottage - per night | 65 | 104 | 119 | 128 | 132 |
| Stables Cottage - 7 nights* | 410 | 655 | 750 | 806 | 832 |
| Holiday caravan - per night | 52 | 85 | 103 | 108 | 119 |
| Holiday caravan - 7 nights* | 328 | 536 | 649 | 680 | 750 |
*The tariff includes a 10% discount for bookings of 7 nights or more