See wildlife close up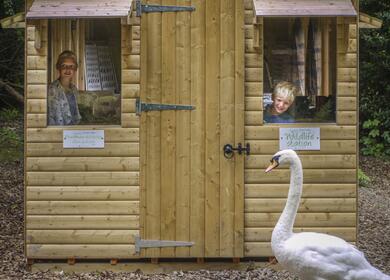 In a quiet corner of our beautiful woodland and looking out over the lake is a real gem of the park.
Watch as the swans walk within touching distance right past the window. See the birds on the water and the wildlife in the edge of the woodland. There are books and binoculars so you can reference what you see as well leave notes for others to look out for the same.
Maybe you will see the otter or the kingfisher, the cygnets, ducklings or buzzards, a hawk or water vole, chicks being fed, or a woodpecker making a nest - all glorious sights for us to realise how fortunate we are to witness them.
Springwatch just for you!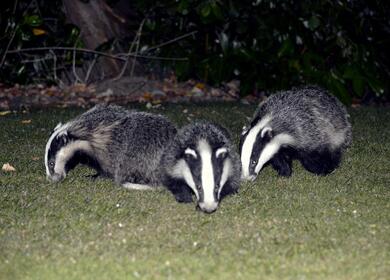 Wildlife watching at Pearl Lake always brings some surprises. We can take for granted the rabbits and squirrels and just be in awe of something less common. Badgers can visit at night, if you can stay awake long enough to see them! 
There are binoculars in the hide but if you have a scope or you want to do some photography then it is a safe environment for you to set up in the hide and wait for the magic to happen.