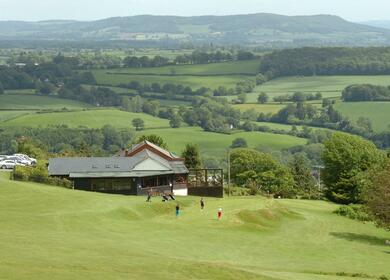 We have been working closely with Kington Golf Club again to bring you some enticing membership offers for this superb 18 Hole course right on your doorstep.
Member's Guest rate for a round of golf. £20 mid-week, £23 weekends (summer rates). Normally £30 and £36.
A Taster session for our golfers in April at KGC. Dates tbc.
Membership options
2 Months' Trial Membership £115 with full playing-rights

Flexible Membership £270 up-front fee. Then, £15 Mornings or £10 Afternoons green-fee per round. This would give the member a CONGU handicap and would allow them to sign in 3 others at Member's Guest rates.

Country Membership £382 for a year with full playing-rights.
For more information please contact the pro shop 01544 230340 or email: pro@kingtongolf.co.uk